Fresh cups of coffee and flashing my press badge,
Clacking of keyboards and pink Post-it notepads,
Completed checklists and sources who ring,
These are a few of my favorite things.

By way of Lake Geneva, Wisconsin and Marquette University, I'm a reporter for the Wisconsin State Journal.
---
Powered by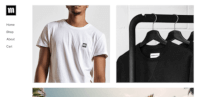 Create your own unique website with customizable templates.